SMM
Social Media Marketing
Effective Advertising Strategy
All About Advertising
Website & Social Media Marketing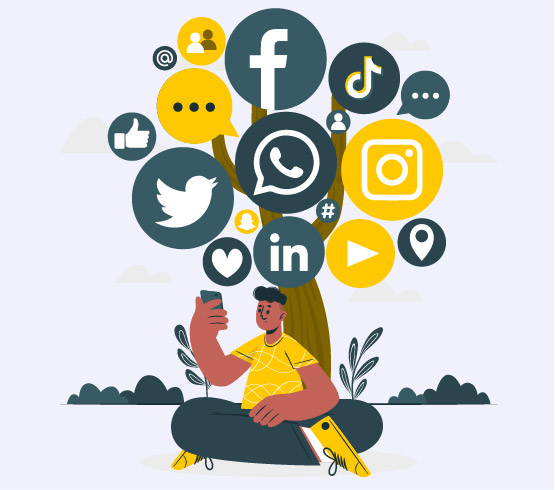 We provide our clients with strong relationships with their brands online. We help you connect and stay connected on the various social media platforms. Nowadays the power of social media is known to everyone and we support you in the best way to use this power. Social media marketing is a powerful way for businesses of all sizes to reach prospects and customers. Your customers are already interacting with brands through social media: Facebook, Twitter and etc. It is very important to contact your customers directly through social platforms like Instagram and Pinterest. it's a nuance! Great social media marketing can bring big success to your business. A loyal brand creating followers, targeted and successful sales.
Social Media Strategy Social media audit of brands and competitors Content creation and channel strategy Campaigns on various social platforms Creating Social Ads and organizing posts SOCIAL content creation management Content creation and management Profile creation, design and transfer Page content creation Platforms Administration Social media reports and analysis Performing analytics and optimizing social media performances Preparation of monthly reports on statistics and metrics on social platforms Innovating and making changes to social media strategies based on performance. Social media marketing (SMM) is the internet using social media programs as a marketing tool is a form of marketing. These social media platforms allow brands to connect with their audience enables: building a brand; increase sales; drive traffic to the website;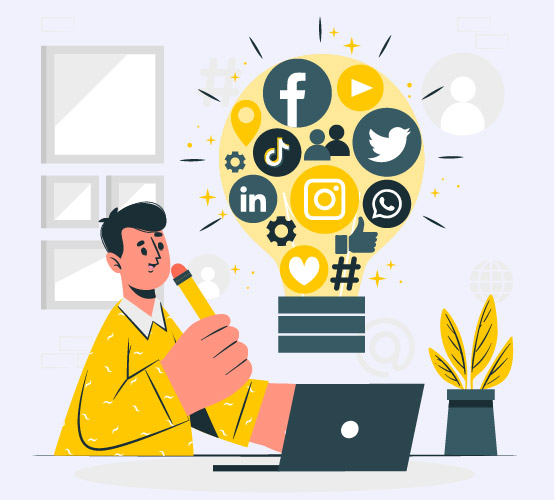 Producing relevant content for users to share with their networks helping brands increase their exposure. When it is also used as a recruiting tool extending their reach to fans, potential customers, and even potential employees. Social Media marketing also allows organizations to get feedback from customers, while also promoting the company makes it attractive. Social media allows organizations to build relationships with their audience. It gives users a platform to ask questions, voice complaints and generally be heard. It also gives the ability for brands to respond, adapt and adjust business processes or products.It belongs to some popular social media apps include Facebook, Twitter, LinkedIn, YouTube, Pinterest, Instagram and Snapchat. Each platform has elements that make it attractive to use.
Every day, thousands of users spend time on social media networks, and hundreds during their stay on the network encounters advertising. Brands doing some optimization to attract users attention. They use social media platforms to increase sales. The work it does on his platforms is called social marketing, and traditional marketing is already called social media marketing. If you want your brand to reach a wider audience and gain more attention, check our SMM services. You can take a look and contact us. We will first examine a strategy specific to your business Then we will bring it together. We will choose main types of posts that we will use, the hashtags that will be included in the posts and advertising that we will need to achieve your goals.